Rentals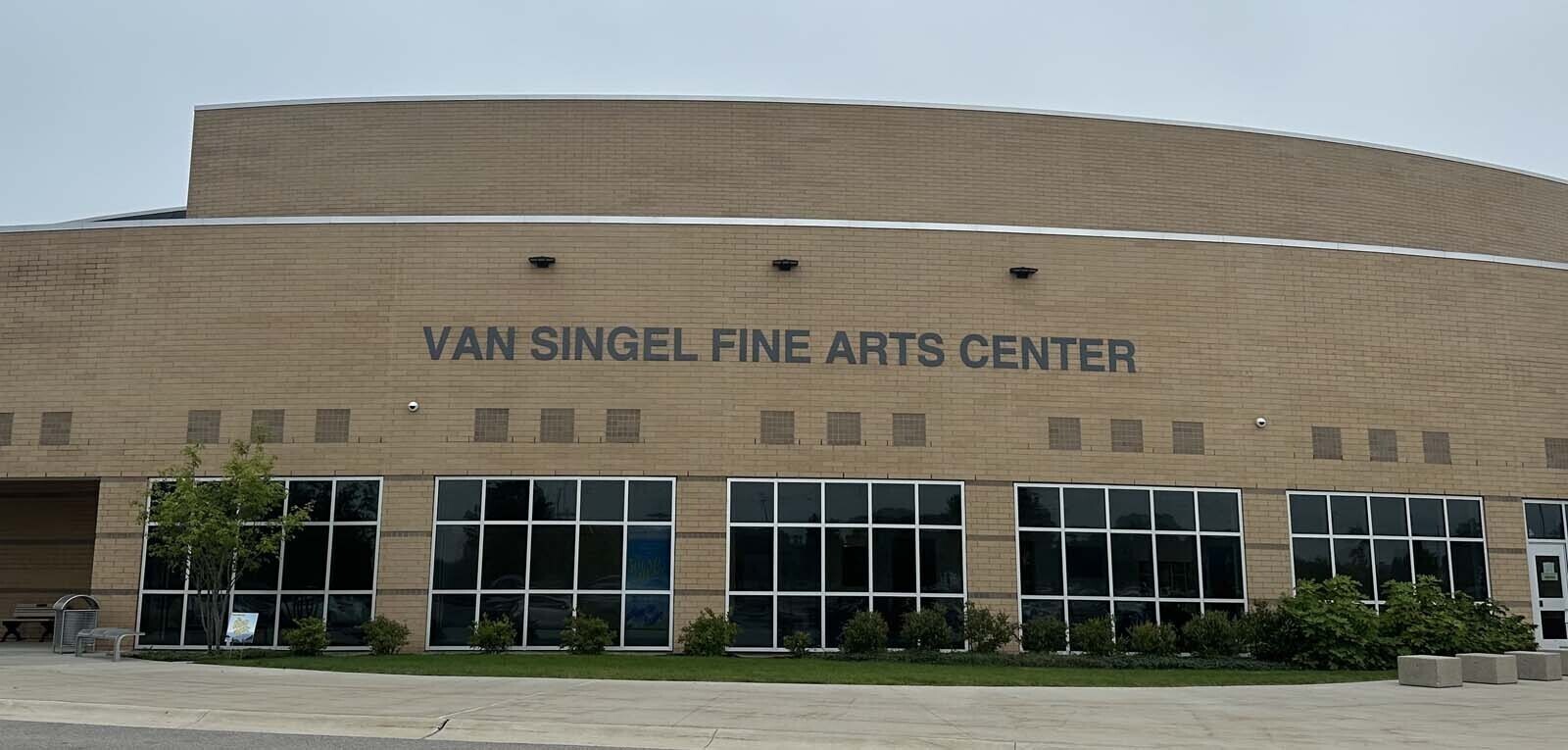 Welcome to the Van Singel Fine Arts Center. We are pleased that you are considering our venue for your event.
The Van Singel Fine Arts Center, which officially opened its doors on November 20, 1998, was designed to be very flexible to use for a wide variety of events. Every year the Van Singel Fine Arts Center hosts numerous events including concerts, national touring productions, school shows, musical reviews, corporate meetings, dance competitions, artist exhibits and other special events.
Venue Features
The Stage
The Van Singel stage offers over 6,000 square feet of performance and workspace, one of the largest in West Michigan. Wing space to each side is 35' wide; allowing plenty of room to move sets off the stage between acts and provide for storage of those sets without interfering with the performance or affecting audience's sight lines. A scene shop of more than 1,200 square feet, is capable of making and repairing props for its own use and the use of professional touring companies.
The 50' wide opening for the proscenium arch on the stage allows for the presentation of large symphony orchestras and large national touring productions. Strategically placed acoustic shells give the finest sound reproduction possible. Five fly lines are dedicated solely to the band shell.
Lighting & Electrical
The facility offers road show power requirements for additional lighting and sound equipment, 54 fly lines, 14 suspended electrics, curtains, a 20' by 30' movie screen, a 20' by 30' American Flag, borders, drapes, and acoustic shells. The variety of fly lines, electrical components, and almost 700 dimmer switches allow for dramatic special effects and the staging of two to three shows at a time. The light booth consists of two spotlights.
VSFAC Technical Specifications
Location
The facility sits just outside the heart of Byron Center, Michigan in southwestern Kent County. The facility is easily accessible and conveniently located just 1.5 miles west of the US-131 expressway at 84th Street and Burlingame SW. Parking is just steps away from the doors.
Inquiries
Please reach out to the Managing Director regarding rental inquiries.