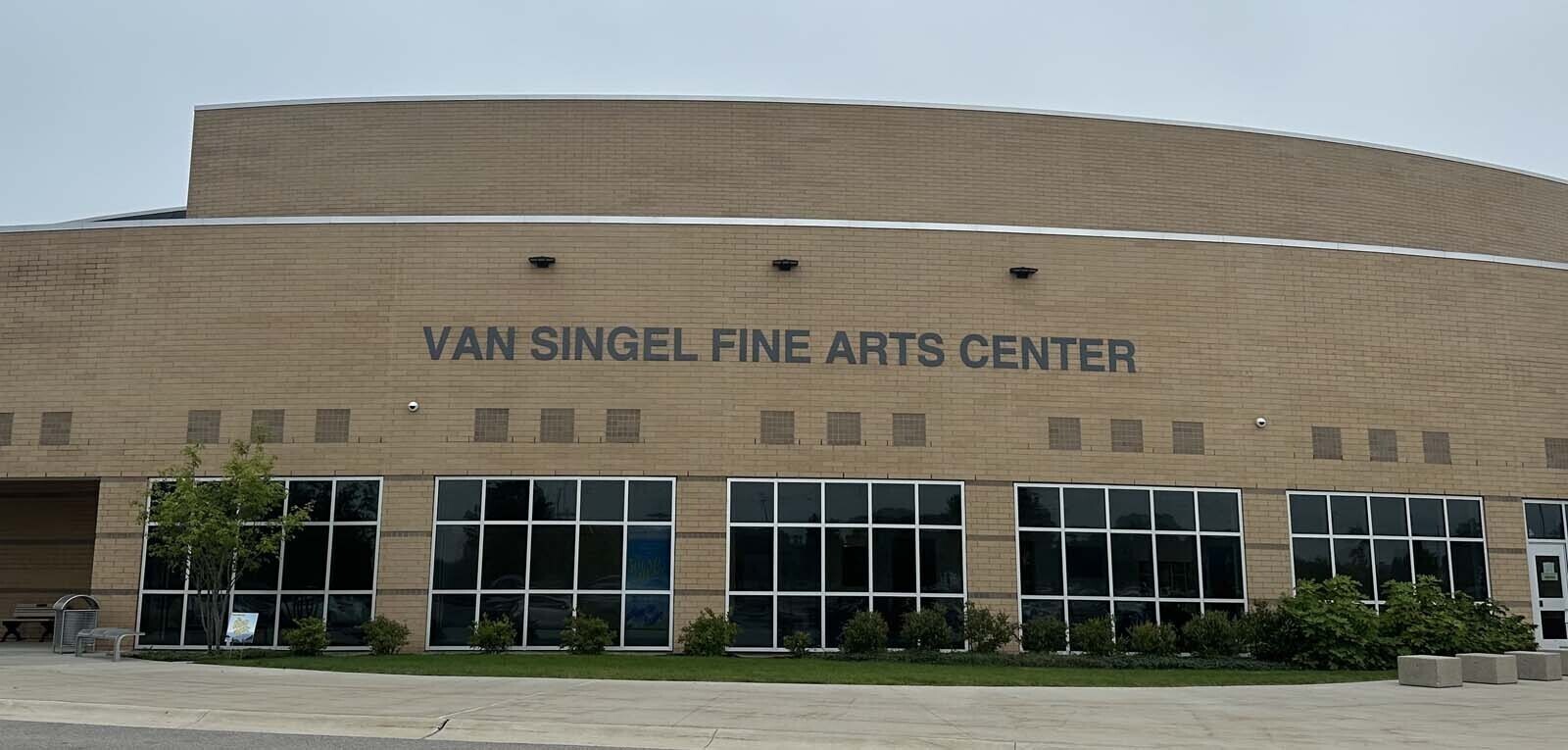 THE STORY OF THE VAN SINGEL FINE ARTS CENTER
Embracing Our Quality of Life
Few things contribute more to the vibrancy of a community than its appreciation for the arts. The surrounding region of commerce and service centers, its schools, and its neighborhoods all benefit. West Michigan benefits! Inevitable growth in the area reflects the appreciation for and accessibility to the arts. From families who value the fine arts as an essential part of their children's development to the retiring population who seek accessible arts entertainment, the Van Singel Fine Arts Center is the answer to these needs.
Behind the Scenes
There are several groups working tirelessly on behalf of the Van Singel Fine Arts Center to promote an appreciation for the arts and their role as a critical component to a fulfilling, well-rounded life:
the Van Singel Fine Arts Council is a group of community leaders responsible for funding the annual operating costs of the center;
the Van Singel Fine Arts Foundation is another group of community leaders charged with encouraging students with scholarships and building a long term endowment to ensure the center's future;
our community partners who believe in giving back and maintaining strong, vibrant communities,
the Byron Center Public School district that supports the mission of the Van Singel and assumes financial liability for its success;
our program advertisers who support the center by advertising in our season program;
our patrons who support the center through ticket purchases and annual giving.
Building on Our Quality of Life
In the mid 1990's, while Byron Center Public Schools was developing plans for a new high school, a group of parents and business leaders agreed that exposure to, and experience in, the arts were essential components to a well rounded life. They believed that the visual and performing arts:
• Enrich our world,
• Bring an appreciation for creativity and self-expression,
• Increase cultural awareness,
• And have the power to change lives.
This small group approached the Byron Center Public Schools Board of Education with a plan: build a state of the art, professional theatre within its new high school. The facility could attract national touring productions for the West Michigan community and students, and have an art gallery to showcase West Michigan artists. If the district would build such a Fine Arts Center, this
group would find a way to fund it's educational and cultural programs as well as the operation and staffing of the facility.
Since then, The Van Singel Fine Arts Center is essentially a financially self-supporting fine arts center. The fine arts facility seats 796 individuals and relies on the generosity of ticket patrons, individual donors, community and corporate partners who believe in the arts and their importance in the quality of life where we live! It is through the support of patrons, underwriters, and donors that the Van Singel Fine Art Center continues to enhance the lives of West Michigan youth through seniors.